Industrial Facility Cleaning
Cleanliness and disinfection are more essential than ever to keeping industrial facilities running. Product quality standards plus health and safety codes demand cleaner and safer facilities. Your facility has many moving parts and people working within it. Our team is ready to step in and deliver consistent cleaning with little interference to your operations.
Bennett is ready to create a personalized service plan that addresses all of your necessary specifications. The plan we create for your building helps us give you the exact cleaning services you need, avoiding excess services and keeping prices down for you.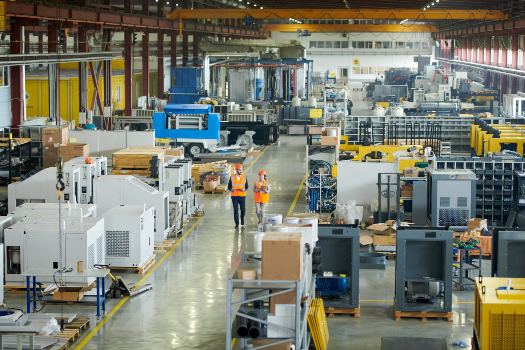 Floor Care Services
Well maintained floors are necessary for production facilities. Tow motors and hand carts need clear, "Free of Debris" floors to operate properly. For facilities operating 24/7 we've found that daily floor cleaning is a necessity.
Daily floor care with dust mopping and floor scrubbing help to keep floors clean and safe. Preliminary dust mopping picks up dust and all large debris from the floor. Once floors are clear of large debris, we use floor scrubbers to help us cover more area, faster.
Scheduling regular floor maintenance and refinishing is another option to keep floors in peak condition. We offers several refinishing services that immediately make a difference in the appearance and cleanability of your floor.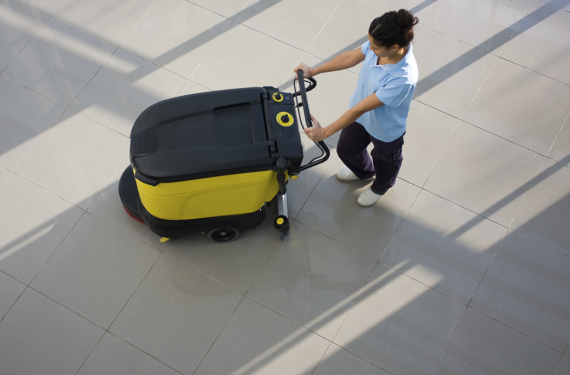 Restroom Cleaning
Restrooms in manufacturing facilities have gained a bad reputation when it comes to restroom cleanliness. If your workers all converge on one or two restrooms, it becomes harder to maintain these heavily used restrooms. In these scenarios, daily restroom cleaning or even twice daily is recommended to keep restrooms clean and safe for your employees. Our restroom cleaning process cleans from top to bottom, making sure to get all surfaces in between, leaving your restroom clean and sanitized.
Dusting: Removing dust and cobwebs goes a long way toward improving appearance and air quality.

Sinks and Mirrors:

Our glass cleaning system leaves your mirrors clear and streak-free, w

e wipe down your sink bowl and faucet to remove and build-up around the base of the faucet and drain.

Toilets:

We start by spraying with our disinfectant, w

e then wipe down the entirety of the toilets making sure we reach the entirety of the bowl leaving no impurities, w

e finish by using our bowl cleaner and scrubbing wand to lift and impurities

Toiletries: We make sure all soap, toilet paper, paper towels, and feminine products are properly stocked and available for your customers and employees to use.

Trash Removal: Removing trash daily helps cut down on lingering odors.

Floors: Sweeping and mopping, starting from the back of your restroom and working toward the door ensures that all areas are properly cleaned and left totally fresh for your first customers the next day.



Disinfection Services
We're ready to create a disinfection plan that works with your work hours, employees and building. Throughout the coronavirus pandemic, we've worked closely with our customers to create disinfection programs that meet their needs and have allowed them to successfully return or stay in their offices.
No two buildings are exactly the same. We offer a variety of disinfection services to accommodate the specific needs of your facility. We offer a variety of disinfection services including hand cleaning high traffic touch points, misting, and electrostatic spraying.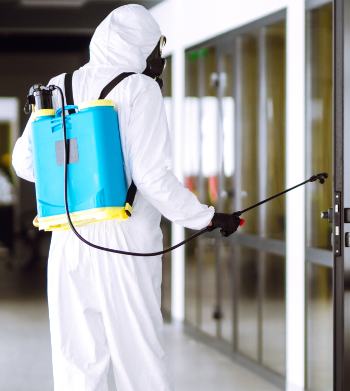 Why Work With Bennett?
We are a trusted, locally-owned and operated partner. Bennett Building Services takes pride in providing each of our customers with personalized care.
We use our practical experience to create new and better cleaning plans for our customers. Our commitment to high-quality service keeps us active in searching for and learning new and improved cleaning methods. These optimizations are passed to our customers through better service for affordable prices.
Professional, No Hassle Service

Fast, Free Quotes

Cleaning Programs Designed Around LEED Standards

Locally Owned & Operated