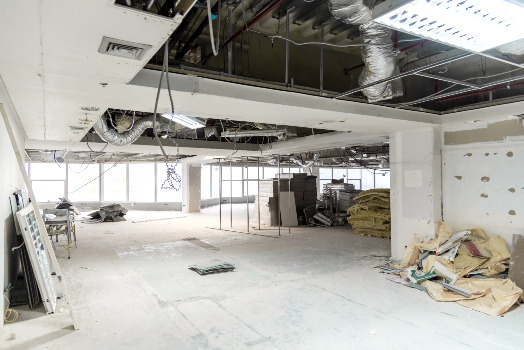 Post-Construction Cleaning
Before you return to the office after your latest renovation, you'll need the space thoroughly cleaned. Our construction cleaning services target cleaning for flooring, carpets, dust and debris left behind.
We know that clean and safe workplaces are essential for your daily operations. When your ready to get back into your space post-construction, Bennett Building Services is ready to get your facility back up and running after your latest renovation.
Features and Benefits of Bennett Construction Cleaning
Ready When You Are- Our team works with you to set up a time for service that works for you and your desired timeline.

Improved Indoor Air Quality-

Dust and debris created by construction lingers in the carpeting, on walls and in the air well after the work is done. Deep cleaning all surfaces, carpeting and floors helps to remove large amounts of dust and other particles polluting your air supply.

Improved Safety Upon Return-

Often times construction supplies get left behind when building crews are packing up. Nails, screws and other potential hazards can go unnoticed lying in wait on your floors.

A Fresh Start-

Renovations to your workplace allow a chance to start again from zero with a refurbished, clean office. Performing post-construction cleanups ensures that your office will be ready for you when you return.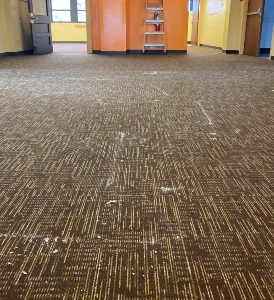 Carpet Cleaning
We remove all large chunks, and thoroughly vacuum the affected areas. We then treat any leftover stains and use our wand extracted steam cleaning to make your carpet look and smell great again.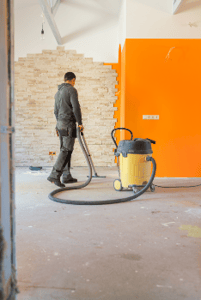 Floor Care
We remove all dust, dirt, and debris left behind. If your floors have been scratched or damaged during the project, we offer additional services to reset the current coating of your flooring and renew its shine.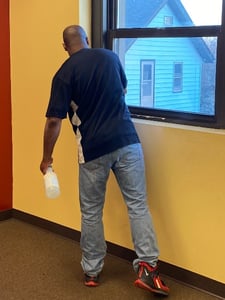 Dusting
We'll remove any dust, dirt, and smudges left behind. We use non-aggressive cleaning products that won't harm the finish on your walls. Removing dust improves air quality and overall appearance.
Why Work With

BBS

?
We are a trusted, local janitorial services company providing commercial cleaning and janitorial services for businesses in Columbus. Bennett Building Services takes pride in providing each of our customers with personalized care.
Professional, Hassle-free Service

Fast, Free Quotes

Designed around LEED Standards

Locally Owned and Operated.
Get your Free, Personalized Janitorial Services quote!