Office Cleaning Services
We know that your office is unique to your business and comes with its own special cleaning needs. We create cleaning programs based around those special requests utilizing our comprehensive suite of cleaning services.
Bennett Building Services is ready to be your trusted, local cleaning services provider for your Columbus locations. Once you sign on with us, we immediately begin aligning our people, processes, and controls to deliver consistent, quality services from day one.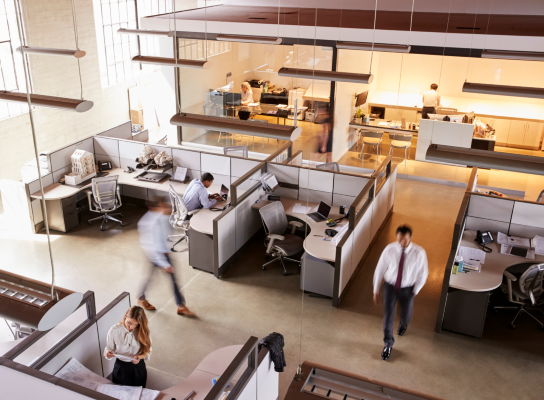 Start Your Day Off Right!
Each new day presents challenges and opportunities for your business. Our team works diligently to make sure your office is ready for you to make the best of your time in the office. Clean Restrooms, empty trash, and clean floors make your office more comfortable for your employees, allowing them to settle in and be productive right off the bat.
Bennett Building Services offers a suite of comprehensive office cleaning solutions to tackle the cleaning needs for your office. Our team comes in at the agreed upon service time and performs cleaning tasks as labeled on our job cards. Quality daily cleaning keeps your office at a high level of cleanliness and extends the lifecycle of carpeting and flooring in your office.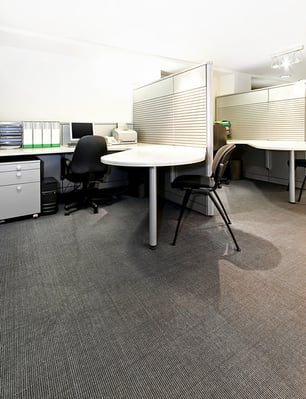 Clean Carpets Hold Their Durability
Clean carpets are the baseline to the total cleanliness of your facility. Dirty carpets trap dirt, dust, and other contaminants that negatively affect indoor air quality and building health. Additionally, dirty carpets are easier to fray and get damaged by daily wear and tear.
Daily cleaning in high traffic areas of carpet prevents dust, dirt, and other contaminants from settling down into the fibers of the carpeting. Once settled into your carpeting, these particles begin to act as an abrasive between the fibers when aggravated by daily wear and tear.
As well as degrading the effectiveness of your carpeting, dust and spillage that settles in your carpet can begin to affect the indoor air quality of your office. Dust that falls to the carpet can be kicked up into your office space from foot traffic, potentially affecting employee health and productivity.
Our carpet cleaning services are designed around your specific needs. We employ a wide variety of cleaning options that allow us the flexibility to service a larger range of carpeting.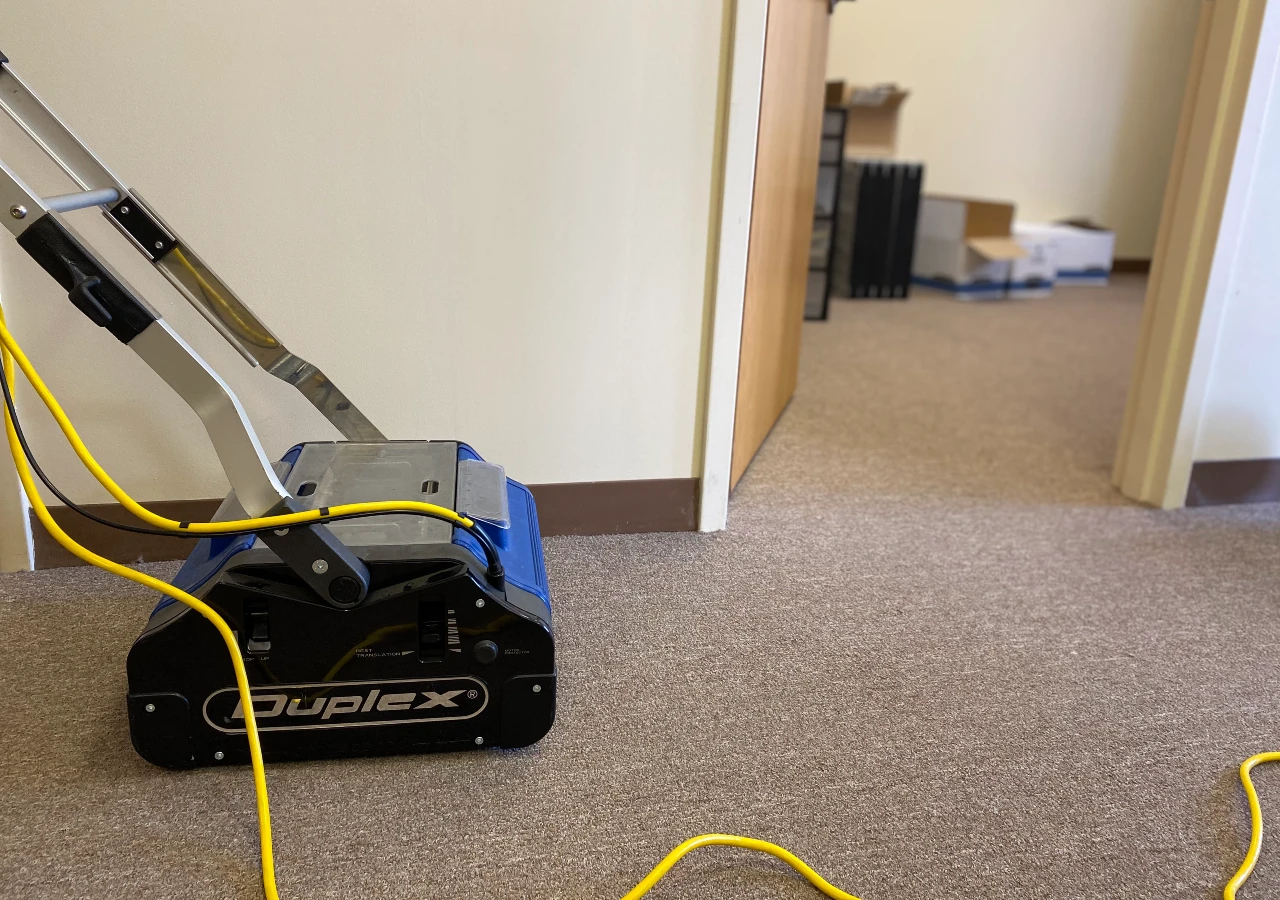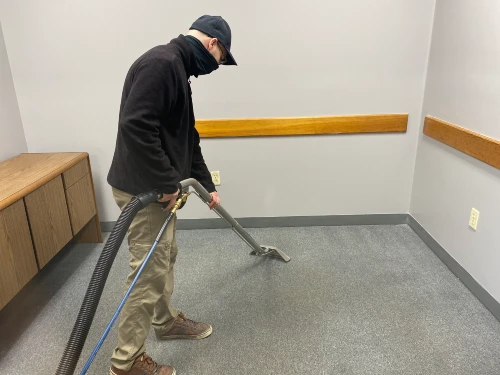 Floors Make a Lasting Impression
Clean and shining hard surface floor make a strong first impression on visitors, customers and new guests to your facility. We offer a variety of floor maintenance measures to keep your floors looking great year round.
Lunchrooms are notorious for food and beverage spills. These areas needs extra daily attention to avoid floor discoloration and unpleasant odors. Areas behind trash cans, under tables and in corners are the usual suspects when looking for spilled food and drink. Food left in these places will become odorous quickly, making your lunchroom less enjoyable and potentially unhealthy. Daily floor cleaning focused on covering these trouble areas is another key cleaning service to keep your workplace clean, safe, and comfortable.
If your floors have lost their shine, it may be time for refinishing services. Floor refinishing services from Bennett Building Services are what you'll need to renew the shine to your dulled and dirty flooring. Our project team works around your schedule to quickly and efficiently finish your flooring project in a way that minimizes stress to you and your employees. For more information, check out our floor care page.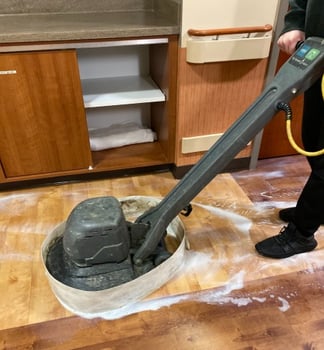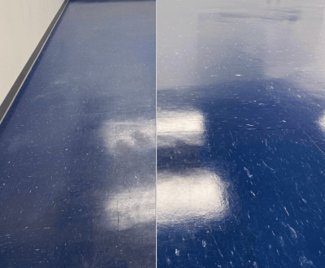 Why Work With Bennett?
We are a trusted, locally-owned and operated partner. Bennett Building Services takes pride in providing each of our customers with personalized care.
Our commitment to high-quality service keeps us active in searching for and learning new and improved cleaning methods. These optimizations are passed to our customers through better service for affordable prices.
Professional, No Hassle Service

Fast, Free Quotes

Cleaning Programs Designed Around LEED Standards

Locally Owned & Operated