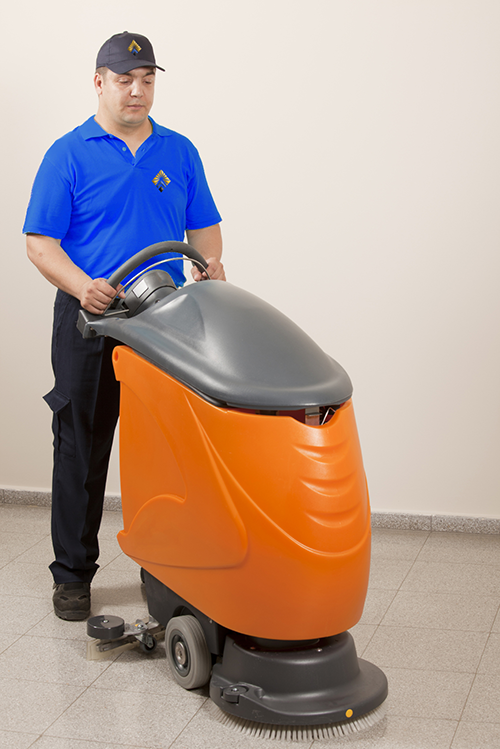 Your Columbus Hard Surface Floor Care Crew
Let us handle your buildings floor care. Bennett building services knows what it takes to make them shine! We offer a variety of services for your floors, from daily maintenance to stripping and waxing tile floors. We work with a multitude of floor types and can help you with everything from VCT to ceramic tile to marble. For a great finish on your floors give us a call today! https://bennettbuildingservices.com/about-bennett/
Taking great care of your facilities floors is our goal! Our team is ready to delivery beautiful shining floors that daily. Bennett Building Services takes pride in our employee training aimed at increasing service performance, safety and job satisfaction.
Simply put, daily wear and tear will begin to dull the shine of your floors quickly. Our team excels in maintaining a wide variety of floor types in many different buildings.
Great team members committed to big results! That's how Bennett Building Services puts Service First!
Leave your floor care worries to Bennett Building Services. We offer variety of programs to get your floors, and building looking great. Our team uses a variety of industry approved equipment for daily cleaning to project work.
Our daily floor cleaning services is best suited for maintaining floors in kitchens, lunchrooms offices and production facilities. Our project work is great for rejuvenating your building with floors that will look like new!
Great service you can trust. That's how Bennett puts Service First!
Taking care of your floors is what we do! We offer a variety of floor care programs to enhance your facility. Our management team provides hands on training for our employees to ensure great work daily.
We take great care in making sure every job is done to our standards. Management also takes care of project work and quality control to keep with our high standards.
Thorough quality controls are how Bennett puts Service First!
Additional Services
Request a Free Cleaning Consultation
Ready to get started?