Brighten Your Day
Don't let smudged and streaky windows dull your building's natural lighting! Your windows should be clean, clear, and sparkling both inside and out. Windows deal with everything that nature can throw at them. Dust, dirt, rain, snow, smog, and hail can all batter and tarnish your window finish. Let our team treat your windows and make them look as good as new.
Bennett Building Services is ready to deliver clean and shining windows at your facility. Our window washing services improve natural lighting, ambiance, and curb appeal of your building.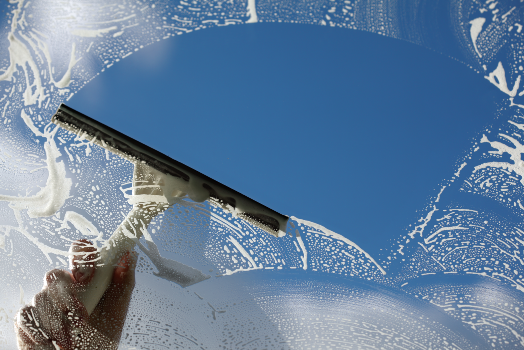 Clear Results With Bennett
Our window team delivers exceptional cleaning for windows inside and out. We take pride in taking care of the project work quickly and effectively. Our goal is to perform simple and easy no-hassle window washing. Our Four-Step Window Washing process delivers clear and shining results for our customers every time we're on the premises.
When you choose Bennett Building Services for your window care needs, you choose a team that goes above and beyond to meet their customer's needs.
Four Step Window Cleaning
Our cleaners use our quick and easy four step cleaning process to ensure a consistent high-quality finish.
Apply solution to a cleaning fabric and wet the window with the solution.

Scrub the windows and carefully use a flat-edge razor to scrape off any excess debris.

Squeegee off the solution, making sure to clear the window off excess liquids.

With a dry microfiber rag, wipe dry the corner of the window and clean the solution from the window sill.
Our team works around your schedule to delivery quick and effective window cleaning that fits into your busy schedule. Give us a call to discuss our services and pricing.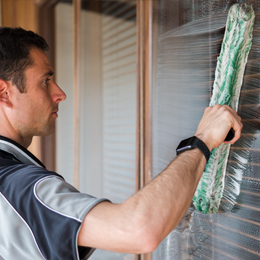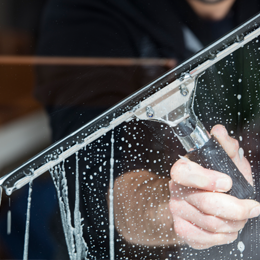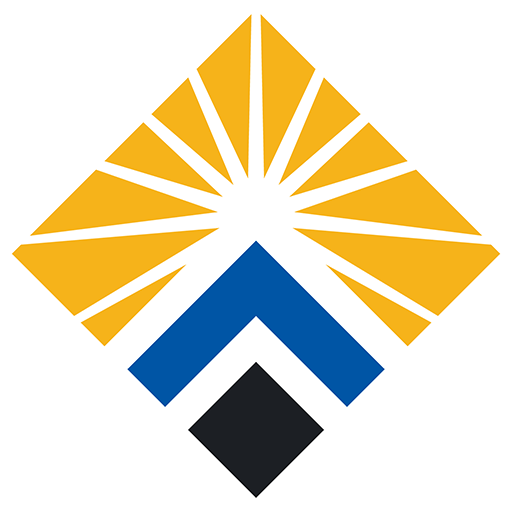 Why Work With Bennett?
We are a trusted, locally-owned and operated partner. Bennett Building Services takes pride in providing each of our customers with personalized care.
Professional and Hassle-Free Service

Fast, Free Quotes

Designed Around LEED Standards

Locally Owned and Operated